2017 Aid Station Mileage Chart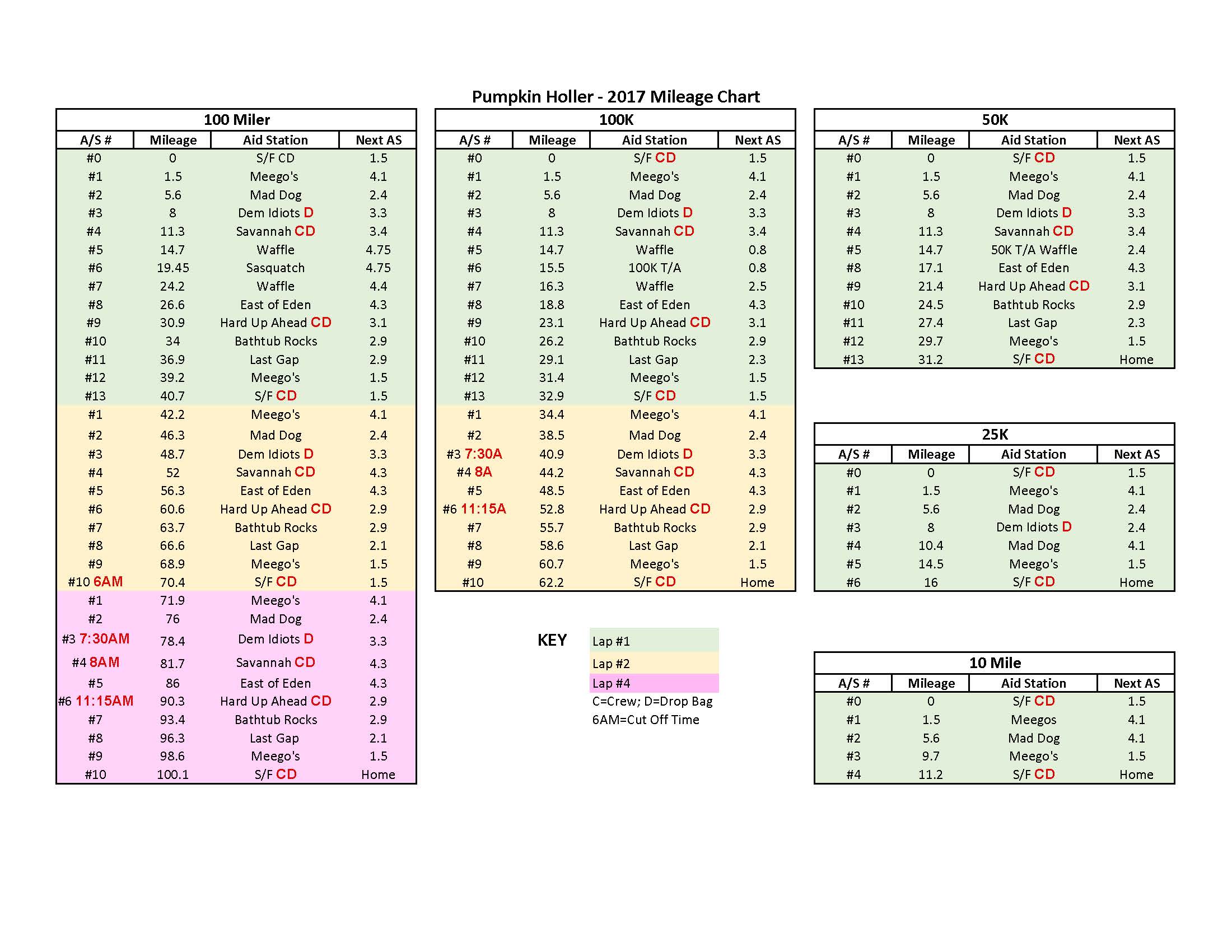 Thanks to our good friend and long-time hero, Brian Hoover, we have an overall mileage chart showing the total distance at each aid station.
Click the link below for high-resolution PDF version.
Updated version - 10/20/2017
Welcome Pumpkin Holler Hunnerd Online!!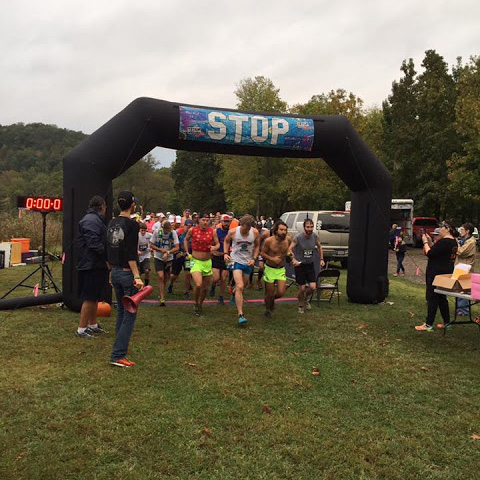 Welcome to our new website. Once you review a few pages we are sure you will agree that Pumpkin Holler Hunnerd should be on your race calendar. We hope you find all the information you are looking for here. Shoot us an email at the link below if we can answer any questions for you.
You can also take a look at my 2016 race director's report by clicking the link below.
Thanks
Ken "Trail Zombie" Childress
Link: http://trailzombie100.blogspot.com/2016/10/pumpkin-holler-2016-recap.html