2017 Aid Station Mileage Chart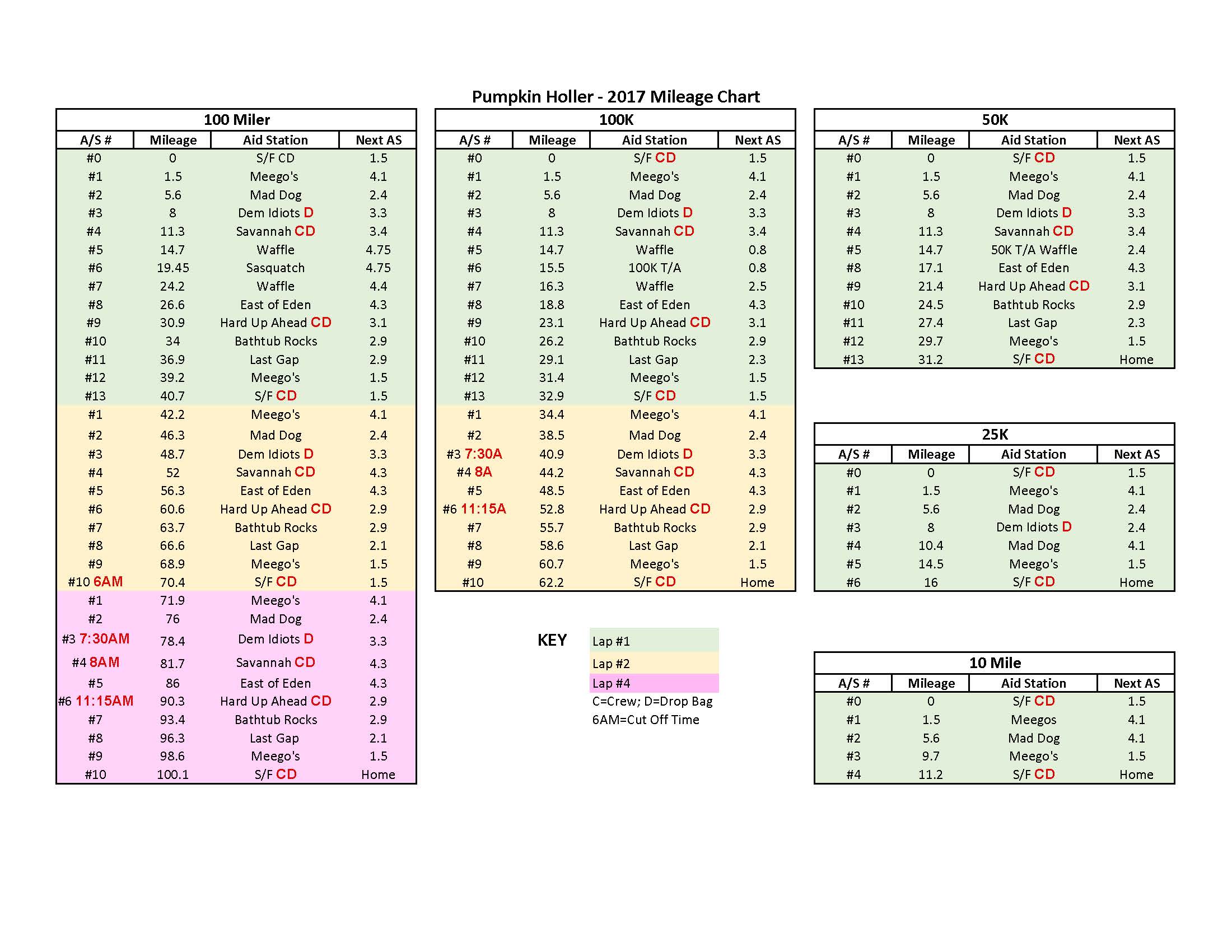 Thanks to our good friend and long-time hero, Brian Hoover, we have an overall mileage chart showing the total distance at each aid station.
Click the link below for high-resolution PDF version.
Updated version - 10/20/2017
2012 Pumpkin Holler 50K by Brian Desmarais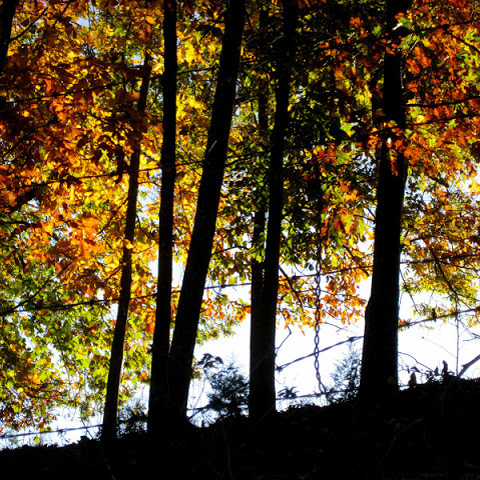 Check out this 50K race report from Brian Desmarais, a blogger friend who ran the 50K at Pumpkin Holler.
Brian ran a 5:38, a very respectable time.
Brian has a great blog called BikeRunBeer and upon reading just a page or two, you'll agree that he is a great writer and photographer.
In his report, I am certain I sensed thoughts of a 100K attempt woven in the last lines of his telling. :-)
Link: http://bikerunbeer.blogspot.com/2012/10/pumpkin-holler-50k-102012.html
Meet Pumpkin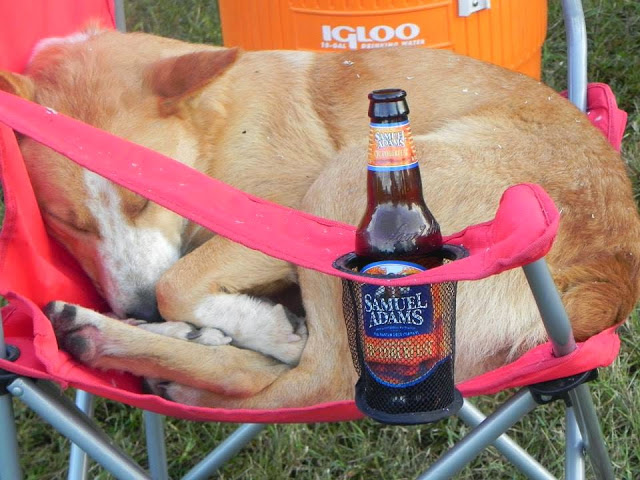 Each year, there has been a dog story. This year, this little dog followed runners all around the course once twice, three times. I saw it all over the course in my drives around the loop. Some people think it may have ran over 3 loops which is close to 100 miles. When I saw it at the start/finish, it was so friendly, greeting everyone like we were long lost friends. The next morning, it was tired and climbed up into peoples laps. Several people took this picture of her curled up in this chair. No, she did not drink the beer.
Kevin Lemaster and family agreed to take her in. Kevin made a few calls to area vets, but found no one who had reported her missing. Two days after the race, I received a call from a lady who said they'd lost a blue healer with red/white markings. that did not sound like this dog. I mentioned to her that THIS dog had been all around the loop. I don't really know why I texted her this picture--but when I did, she said THAT was her Missy!! Then, I had the task of calling Kevin to tell them that the dog he and his family had fallen in love with was gonna have to go back to it's home. :-( I put Kevin in touch with the owner so they could make the exchange.
But in their conversations, it came out that the dog belonged to this lady's mother-in-law, and she was wanting to give it away a couple of months ago. Kevin then offered to buy it. After a day of waiting for an answer, Kevin received a call from them and they told him they had decided to let them keep her. Kevin and the Lemasters named this sweet girl Pumpkin.
Follow us on Facebook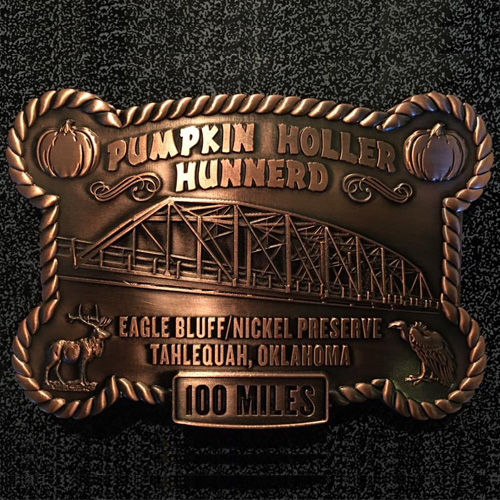 Like our Facebook page and take a look at more pictures from Pumpkin Holler.
Kathy Bratton finishes her 3rd year running 100 miles at PHH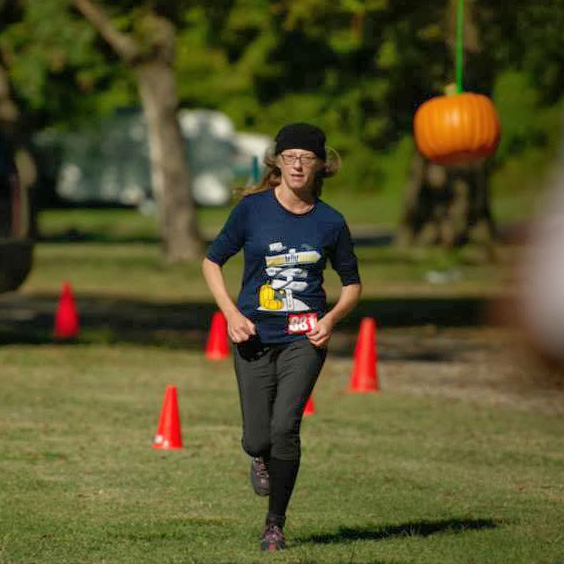 Kathy came in 57 seconds under 27 hours, good enough for 4th place female. But this was also her 3rd 100 mile finish in the past 3 weeks. Since October 5 through October 20--a mere 16 days--she has raced over 300 miles.
Wes, our 100 miler hero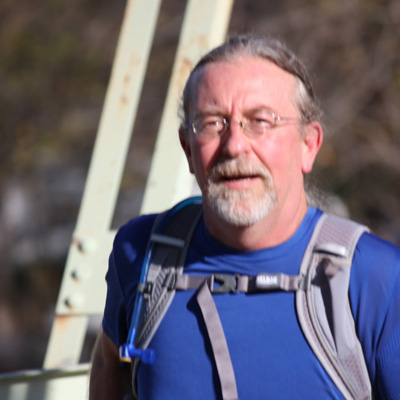 Wes Rupell, a first time 100 miler, ran the entire race with Christy. It was like they had a pacer for the whole race. They really never looked like they were struggling. I guess no one told them running 100 miles was hard.
Mr. Arnold Begay--100-mile finisher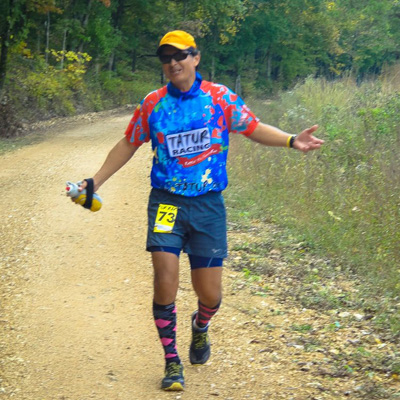 Mr. Arnold Begay--100-mile finisher. Arnold finished Pumpkin Holler--but only after finishing Urban Adventure 100, Arkansas Traveller 100, and Heartland 100 in the three preceding weeks. Four 100-milers in four weeks.